To Whom It May Concern:

Please accept this as my recommendation and endorsement of Leidy's Custom Woodworking Company. I know David Leidy personally and have worked with his company for many years. I greatly respect their knowledge of medical facility needs and requirements as well as their attention to detail and quality. I used their services at Waynesboro Hospital in Pennsylvania and City Hospital in Martinsburg, West Virginia and specified them as a proprietary casework contractor. I would use them here at Camden-Clark Memorial Hospital if they were closer. They not only design and supply custom casework but install it as well when required. I have also seen their work in other projects such as banks, office building projects, government buildings, etc.




William L. Cornett
Director of Facilities




To Whom It May Concern:

Over the past 5 years, my firm has designed several facilities in which Leidy's Woodworking has been a subcontractor for the fabrication and installation of cabinetry and tops. These facilities have ranged from a large medical arts and cancer treatment center in Martinsburg, WV, to several banks. All of these experiences have exceeded my expectations. On several occasions, I have recommended to the owner that negotiated a cost directly with Leidy's without other proposals. Their attention to the final product and desire to please the client is excellent.

I would strongly recommend them for any project.




Robert T. Eckels, AIA
1927 Rock Cliff Drive
Martinsburg, WV 25401
304-267-7595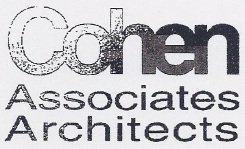 Re: Leidy's Custom Woodworking

We have worked with David Leidy at Leidy's Woodworking on several projects beginning in 2001 with an addition to Temple Ohev Sholom in Harrisburg. This project included wood paneling and cabinetry. We were very impressed with Mr. Leidy's attention to detail and the quality of his work. Since that time, we have asked Leidy's Woodworking to provide the additional millwork at the Temple which was done with the same attention to detail and quality.

Mr. Leidy has just completed a project for us at Penn State Harrisburg for which we are very pleased.

I'm sure that you too will be pleased with David Leidy's craftsmanship, attention to detail and professionalism.

Please call if you have any questions.



Sincerely yours,

Henry Allen Cohen, R.A.

Cohen Associates Architects
2715 Dickinson Avenue
Camp Hill, PA 17001
717-233-3236
coarchitec@comcast.net
www.cohenarchitects.com







To Whom It May Concern:
David Leidy began doing cabinetry and casework for City Hospital in 1997 and has been called upon for any needed work since that very first job.
He and his staff are very professional and go above and beyond in order to assure the needs of the client are met. The quality of workmanship is exceptional and they are always willing to accommodate last minute changes if necessary.
As the Facilities Director at City Hospital, I highly recommend Leidy's Woodworking for any project no matter how big or small.
Please feel free to call me if you have any questions.





Richard Hill
Facilities Director
City Hospital
Martinsburg, WV
304-264-1000








To Whom It May Concern:
My business has worked on numerous jobs with Leidy's Custom Woodworking. I have been very pleased with the service and workmanship. We have had a business relationship for close to fifteen years.
I would highly recommend Leidy's Custom Woodworking for your cabinet/woodworking needs.
Sincerely,




Dane A. Barthlow
D.A.B Builders & Home Improvements







David,
I don't do this very often – don't have reason to but anyway here goes. You and your men are absolutely the best group I have ever had the pleasure of working with in 40+ years at this business. Your field guys have a can do attitude and they deliver. I would hope we have the opportunity to work together on many projects in the future. You should be very proud of the company you have built and thank you and your men from the bottom of my heart.
Dale Kimble
Superintendent – WVUH East City Hospital Project
Cell – 540-323-3202
Office – 304-267-4158